$

46.99
Diamond & Crossbones Zip-Up Hoodie (Black/White)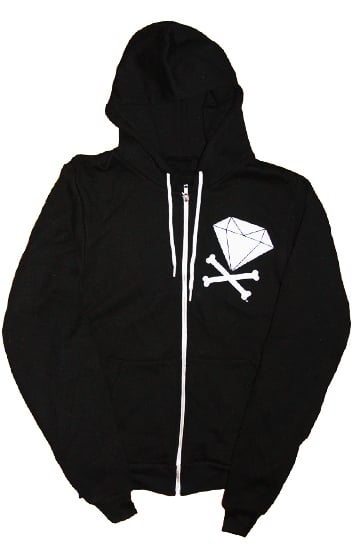 This is the COMFIEST! SOFTEST! MOST AMAZING! zip-up hoodie you will ever put on. In fact so comfy you probably won't ever take it off. It'll kind of become like your favorite blanket as a child. You and your Diamond and Crossbones zip-up hoodie will travel the world together, have picnics together and of course keep each other warm. This hoodie might make your girlfriend/boyfriend jealous!
P.S. I also heard this zip-up hoodie resists vampire bites!
100% Ultra soft cotton! Black zip-up hoodie with white print.
Comes in Both: Mens and Womens sizes.
MADE IN THE USA